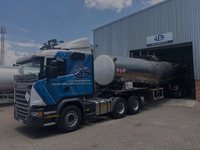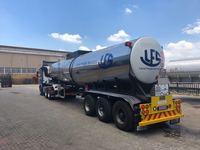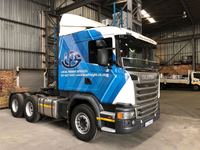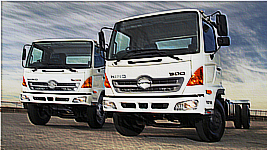 ABOUT LOCAL FREIGHT
Local Freight Services is a total solutions provider for lubricant warehousing, distribution and logistics.
We plan, manage and deliver seamlessly integrated warehousing and delivery services from initial collection at large oil manufacturers to a countrywide network of forecourts in all provinces. We are lubricant warehousing and distribution specialists.
Our clients include branded international and local oil manufacturers such as ENI Oil, Fuchs and Cummins SA.
DISTRIBUTION SERVICES
Our distribution services include supervised safe and secure collection, warehousing, transport and countrywide delivery.
We have warehouses with 5000 sq m capacity, a well equipped own fleet of 32 vehicles and a staff compliment approaching one hundred.

Local Freight Services pride ourselves in our critical delivery turn-around times. We guarantee deliveries within 24 hours at local destinations less than 120 km from our warehouses, and deliveries within 72 hours at more distant destinations.

Our current warehouses are in Johannesburg and Somerset West.
Local Freight Services pursues a hands-on approach and good relations with our suppliers, clients and end users.
SOME HISTORY ABOUT US
Local Freight Services was created in 1987. Our reliable services, hands-on delivery and commitment to client satisfaction have earned us a loyal and expanding client base. The trust we have established with major players in the oil industry over many years is rendering us the rewards of many medium and long term agreements.
From small beginnings we are gaining the trappings of a success story.

Local Freight Services is a BBBEE compliant enterprise. We enhance working conditions of all employees through skills development, training and employment equity which promote growth, dedication and sustainable business practice and ethics.
Vision
To be a leading provider of lubricant warehousing, distribution and logistics on the African continent.